Monkeys Couples

A PRIVATE ADULT MEMBERSHIP LIFESTYLE SOCIAL GROUP AND "LIVE DJ" DANCE CLUB PARTIES FOR THE FOOTHILLS OF NORTH CAROLINA!
Why the name, Monkey Couples?
Consider the rock group, "The Monkees," they enjoy singing, likewise, the Founder enjoys karaoke, singing, and swinging. Initially, we formed Monkey Couples with the concept in mind of putting the two together (Monkees & Monkeys), thus explains why when we DJ, you may hear someone from time to time showing off their vocal skills.
Monkey Couples is a mature troop of Monkeys that like swing from the trees of knowledge seeking other insightful couples and singles to have "barrels of fun" with. The main focus here is friendship is primary, and the sex is secondary. Since 1999, we've been promoting the Lifestyle as a: Blogger, Author, DJ, Yahoo Groups Owner and a Social group owner--well, now it's "on like Donkey Kong!"
Over the years, we've been studying all about this Lifestyle and working on a book while becoming a self-taught Sexologist. As an extra benefit, we offer FREE sexual resources, downloads, links, and a vast amount of prolific articles. Our prolific teachings, resources and intellectual glory shines from within our MonkeyCouples Yahoo Group. The perspectives, wisdom and spiritual fullness there is something unseen in the Lifestyle when compared to other groups. Something like this is rare, unspoken of, and insures no jealousy and full compersion. What's even more exciting is, that Mr. & Mrs. Monkey (the Founders), as a couple has NEVER HAD AN ARGUMENT—and that is NO BULLSHIT!
If you are not open-minded and teachable, you may not be what we are looking for, but we'll do our best to help you meet and match you up with another that has the same interests.
How do I find about your events?
Enjoy a no-pressure, relaxed and fun social group where "NO" means no, and beginners are always welcome. Monkey Couples means, "monkey business," without the bullshit of drama.
To keep abreast on party dates and times, first learn what the term, "SLS," means. SLS refers to where you can create a FREE profile on SwingLifeStyle.com. Once established there, you will find groups holding events in your area. To find our group: click on the Groups link on the SLS Main Page, type "Monkey Couples" in the search box, and click [Join]. As a free member on SLS, you may email others up to 5 per day, and do introduce yourself to us thru their email system. Every week, you'll see swinger functions found on SLS's Main Page by clicking on Events or Hot Dates.
Monkey Couples wishes to be most remembered as hosting an atmosphere of upbeat sexy music with a hot steamy night of dancing with other sexy couples and singles. See Facebook's Sexy Songs page for samples of party music just perfect for the Lifestyle.
If you wish to help with a lifestyle-friendly venue, by all means, let us know! Most events are RSVP only, group owners prefer pre-screening to prevent automatic self-injection to insure everyone actually "gets it," and that some form of prior real communication. Simple steps and measures are in place to assure quality attendance, discretion, and privacy.
EVENTS, RSVP & STEPS REQUIRED TO JOIN: Steps and methods are in place to keep things private, personal and discreet; therefore, a Swingers profile us is requested. For starters, certainly read our Club Rules, see Membership Page, and visit the Contact Us Page, or either phone interview or email us. Most events require a verifiable ID name posted somewhere on a swingers profile website. This is the easiest way of letting the Group Owner us know of your intentions to attend. Age requirements of most functions are 21 or older with photo-verifiable identification.
Is there is anything you don't understand? Simply go to our Contact Us page for your questions to be answered and/or be interviewed. When we post a public event on a major Lifestyle profile website, all Lifestylers there are invited as well, and your RSVP gets you the private location from the Group's Owner.
Regardless, ask to be on our membership email list by emailing info@monkeycouple.com. Please note, AOL.com, Embarqmail.com, Hotmail.com and Charter.net blocks all bulk email broadcasts from us, therefore we recommend that you remedy with them for the email address info@monkeycouple.com as "safe."
Can you tell me more about this Lifestyle?

OUR ROSTER: You may wish to be inserted into our private Roster-Database, join our Yahoo Group, SLS Group, email us, or call us personally to ask any questions that you may have. There will always be room for your help and assistance at the regular venues. Don't be shy, do ask us to be part of our core croup, or meet us personally.
OUR MISSION: One on one, we don't mind teaching, consulting, and providing deeper understandings of the Lifestyle. If you don't find attraction to us, we know somebody or another group that you will find interest in.
RECOGNITION: Wouldn't it be nice if folks recognized your name and face when you make that entrance?
"Monkey Couples" refuses to be a stranger, refuses to play games, and all agree to covenant in treating others as they want to be treated. More importantly, when all are committed to atmosphere, attention, and the liberty to mingle, isn't that as simple as life can get?
When the open-minded members here are publicly united, we non-squabbley embrace one another as equal. Are you committed to introduce yourselves to everyone, not to feel shy or scared, choose to be social, and take the initiative to know more about each other? "Monkey Couples" are REAL couples that love to attend a private function and
to have a good time
—
"if you know what we mean".
Where will you find a Club that is mature, honest and sincere? Well..., you finally found you a permanent family.
DESIGNER RELATIONSHIPS (POLYAMORY, COMPERSION & SWOLLYS):
Polyamory is at least one additional extramarital relationship which is moreso driven by the desire to develop into an emotional bond and become a beneficial friendship for all parties involved as an habitual connection, addition or live-in partner (Triad); and as time develops, the sex and physical gratification becomes secondary, the latter of which is commonly termed swinging.
Compersion is the true opposite of "jealousy" (possessiveness, exclusion, competition, ego, and fear) and efficiently defends the firm believeth that all relationships should develop equally, non-competitively, and is organically healthy for all involved; whereas all five "needs" (financial, spiritual, sexual, emotional, and intellectual) are unprejudiced, objective and balanced within the association.
Swolly is the mindset of combining the best of Swinging and Poly into one; as Swinging is primarily about the guilt-free recreational sex, and Polyamory is primarily about the friendship (closed, tighter and focused). Both worlds tend to have a lot of overlap, and there's not a distinct line between the two except where the focus of the relationship is (sex-first or friends-first). Some poly people swing, and some swingers have developed into a poly relationship. Regardless, the need for more emotional closeness with their sex partners is growing within the Lifestyle;
and as most eventually discover, people's needs extend beyond sex. Etymology: The term swolly was coined by our friend, Ken Haslam, of the Kinsey Institute.
NOTE TO OUTSIDERS:
The Lifestyle is NOT for everyone. Open communication is the King, and equal treatment is the Queen. Those who think that all Swingers is about the sex, really do not understand. Those who think a swingers party or club is all about watching live porn, orgies, quick indulgences or think something kinky is going on, seriously does not have a handle on this. MonkeyCouple.com loves and supports one another as individuals, radiates maturity as a national mascot group, and exists because we choose to unite together and truly try to encourage, praise and lift up Lifestylers everywhere.
NOTE TO SINGLE AND MARRIED MALES:
Selected single males seeking to attend Lifestyle parties should be pre-approved and be sponsored as a guest with an attending sponsoring couple or female, or bring a non-drama female date along with them for entry to and during the whole club event. Sorry, we can not allow hoards of single male attendances for the simple fact of the mulitudes of single males unable or unwilling to produce a "swinger-date." Furthermore, we must keep a balance of quality and happy couples and single females seeking other quality couples. For the simple fact, that most single males are pushy and unlearned leaving no attraction for most couples willing to attend. We recommend that you read the informational article: "SWINGERS ETIQUETTE."
Most of the single males that prowl and recurrently watch porn, do not take into account that porn is interpersonal, scripted, staged and are fictional sexual relationships of adults by adults to inform their viewers of the wide range of important aspects within sexual expression and sexploration. Please note, that these fictional accounts of intercourse do not always exhibit the full range of real life relationships and emotions, but MFM threesomes encourage the syndrome of a consenting, purposeful, and free-willed ministry for a quality single male! On the flip-side, the pushy-male syndrome usually abounds with the attributes of turning couples and females away unable or lazily unwilling to attract a loving or healthy friendship.
Married men wishing to get started in the Lifestyle while having an unresponsive spouse certainly has a challenge before them. Sure, you might have discussed liberated truths with your wife; but seldom, hardly ever, almost never, do wives change their minds by mental logic and research. Both secular and religious women alike are conditioned from birth to go by custom and by their emotions, and balk at sexual liberation. Even from the start, wives almost never give their husbands permission to have sex with others, especially if there is low self-esteem, and that leads to jealousy or drama. Thus, why you are on the internet to try it secretly, or perhaps watching porn to start imaging what may never happen any time soon? If there isn't communication within the relationship, she knows she can make your life extremely miserable if she just says, "NO!" She thinks to herself, "that's it, the discussion is over!" She, knowing full well the whole worldly Court and false Church system backing her up behind her, would gladly have them punish you for ever fulfilling your sexual dreams—with a 60% tax called divorce and child support. Therefore, few wives (or husbands) have that deeper spiritual marriage of real love that it takes to allow the other to be fulfilled and happy with others together with total consideration and equality.
Why not turn the tables in her favor (your wife's) and choke her logic by giving her a threesome with an additional male? Build up her low self-esteem and consider a threesome with a stranger single male as a Triad. Perhaps lower your pride to give her an additional lover before introducing a female lover first. Of course, don't be selfish allowing her a lover just so you can fuck yours and further avoid bonding with your spouse. Try real bonding by giving her a threesome with another male that you both choose.
As a testimony, I did MFMs threesomes for 2+ years and it changed my whole way of thinking and my life! It's called biblical sexual hospitality (see our MonkeyCouples Yahoo Group, and our Links section). Whereas, bisexuality, is not the overall main theme of this swingers club, but bisexuals are openly accepted here. This owner also DJs for, writes for, and defends the Lifestyle in FULL liberty with full faith in Yahova (Elohim, Yahweh, & YHWH). I thank him everyday for my wife and my lovers. She is truly a submissive listener and has been given total liberty to fully explore her fantasies and desires with us both operating in 100% full upfront honesty and trust in the context of our hearts towards each other and about equal treatment!
The summation for married men seeking the Lifestyle without their participant spouse somehow never seems to work out, and as always, learn the hard way that all males must select a much better choice when choosing whom to contract with in marriage. Mind you, the world does not encourage us to learn about true love. The solution of adding a second lover does help us understand what real love is, that is, in giving our lover what they can appreciate the most. Give, and then later we might receive. But even if we don't later receive, we just do it for sake of agape love's sake. And amazingly, bringing in another male from the outside, also helps alleviate the pushy-male syndrome, are ministered too in nakedness, and greatly learn to share with the original mate.
For taking a single male into a couple's sacred bedroom is a ministry! In our experience, most single males miss the mark and think our sharing is a weakness, whereby thinking they can steal some free pussy. Alas, if couples still talk to single males, regardless, nothing ventured, nothing gained; soon enough, our wives (as well as the single males spoken to) will learn to love others in a safe environment where we all stick together and support one another. You married men should show off "your balls," I mean courage, liberating your spouse and show her true love; all the while, we learn not to compete with fellow males. At the same time, loving, learning and sharing with a single male solves the problem of the single male syndrome. Great solution, and, it works!
So for all you single males out there, please do not assume that just because a couple's or single female's profile is open in stating their sexuality that they or she will spontaneously begin enjoying the things you fantasize about. Be courteous to others within the Lifestyle and hopefully others will help you; otherwise, this whole thing about creating a swinging-date from scratch, would seem downright time-consuming to a lazy male.
Communication is one of the most important aspects of any alliance, but it is even more important in a swinging relationship. If you don't feel you can talk to your partner about anything and everything, then you probably can't talk to them about swinging. If you want to bring up the topic and don't know how, then work on talking with your partner about everything else first. Perhaps we could counsel with both of you, else, we recommend that you read the informational articles here: "SEXUAL RESPONSIBILITY," and "SWINGERSBOARD.COM's GETTING STARTED" and "HOW TO SUGGEST AN OPEN RELATIONSHIP." Also, a new book
Getting Your Wife or Girlfriend to Become a Swinger
by Adrienne Taylor &
The Swinger Girls
available here,
http://www.GetHertoSwing.com
NOTE TO THOSE WHO QUERY US:
"Why do you call yourself the "Monkey Couple?"
"Hey, hey, we're the Monkees
And people say we monkey around.
But we're too busy singing [and swinging]
To put anybody down.
Theme Song by The Monkees (click here for lyrics)
"The Monkees" love to sing, but "Monkey Couples" love to sing karaoke or see a band, AND..., "swing!"
"What is Monkey Play?"
"Monkey play" is anything goes and up to, but not including, "ape play," which is the more aggressive bondage stuff.
NOTE TO SCIENTISTS:
Monkeys have a IQ of 174 of high intelligence, are agile, and are well-adapted for jungle life, as they 'swing' happily from tree to tree to stay away from predators (hawks, eagles and people). Monkeys are social animals who prefer warm climates and eat a wide range of food. Their tiny primate features are irresistible, as are their gregarious personalities! [Gregarious, Latin for: belonging to a flock.]
Much like swingers discreetly seek and enjoy the company of a "flock" within a small crowd, monkeys are also outgoing and socializing the same way swingers form a group with others of their same kind. The more they flock together, but not densely clustered or matted, the happier their true gregarious personalities become; but, do not make direct eye contact with a monkey for more than four seconds, and do not touch a monkey (unless instructed to do so by another monkey)—JUST LIKE SWINGERS say, "no means no!" Monkeys and swingers both love to be massaged, however, do not rub monkeys, or a swinger the wrong way and do not provoke them for they might exhibit a sudden outburst of rage. The closest imitation to humans is monkeys, of course; but, likewise, the Bonodo Monkeys are the closest imitation within the animal kingdom to that mimicking the SAME sexual patterns of human swingers!
Other facts about monkeys:
Monkeys have no patience.
A discreet group of monkeys is called a troop; but when moreso grouped together, is called a mission or tribe.
The loudest monkey is the Howler Monkey.
There are about 125 species of monkeys.
Other Monkey News:
Injection Protects Monkeys from AIDS: Scientists have developed a new technique that protects mice and monkeys from AIDS and may one day lead to a method for vaccinating humans against the deadly virus that causes AIDS. The method bypasses the natural immune response and relies instead on synthetic immune system molecules called immunoadhesins. Researchers engineered a segment of DNA that produces the artificial antibodies and inserted it into a virus that was then injected into the muscles of monkey subjects. When they were later exposed to SIV, a simular virus that is closely related to HIV, most of the animals did not contract the disease.
NOTE TO TRADITIONALISTS:
MonkeyCouple.com refuses to mimic, supplant or marginalize other indigenous Swinger Clubs and the plain traditions of swinger kingdom; but, to become the official mascot of the swinging community outside of the vast secret customary public adoration of The Lifestyle, and to retreat from the common accord of the outsiders' particulars and misperceptions.
MonkeyCouple.com strives to be constantly reflexive and work to raise the biblical understanding of The Lifestyle. Simply put, the outsiders' livid subjective reality of swingers trying to thrive in a fast-paced world where fear and insecurity constantly and communally subjugates the swinging individual from the collective whole, perpetuating more dominant outside forces, while silencing us as the oppressed.
MonkeyCouple.com does not engage in mass-convincing, twisting of one's arms, public preaching, public outcries, churchy-donation fundraising activities, nor boasts as being politically correct. This group does not force any editorial viewpoints or purism over the traditional endorsements and fulsomeness as you may find at those other groups.
NOTE TO BORED MONKEYS EVERYWHERE:
(For Sexy Monkey Funnies, see below the ads...)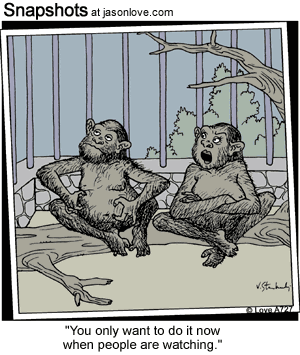 LEGAL STIPULATIONS
Your entry of this website signifies your
Agreement with ALL of the below statements:
MonkeyCouple.com is protected under the Electronic Communications Privacy Act and unauthorized access is prohibited!! If you are a member of a Law Enforcement Agency, or an associate of such an agency, you are advised that you must cease and desist further entry into our club functions, social gatherings or this website without a valid bench-warrant for such entry. See NOTICE TO AGENT statement below.
MonkeyCouple.com and its Events is for private use or private attendance only. The information contained herein/therein are for private matters or viewing by privately authorized persons for their educational and entertainment purposes only. No membership or party details are kept out in the open, nor is any location of any of our events openly advertised, and any and all personal contact information given to MonkeyCouple.com may not be received or viewed by anyone not able to personally warrant their research procedures. MonkeyCouple.com, nor its Events, is not responsible for such impacts made from the research that this information or gatherings contained discloses.
MonkeyCouple.com's documents may not be reproduced, duplicated or distributed in any fashion without written consent. Any person accessing this website that works for, or represents in any way a, conservative church, private investigator, government/law enforcement agency(s) or any individual who will provide information as to the contents found on this website by said person to such aforementioned agencies must close this window immediately.
Because of the nature of this web site, parents are cautioned, and minors under the age of 18 are prohibited from accessing these pages. The Miller v. California test for obscenity does not apply to this web site because this web site is not intended to appeal to a prurient interest and depicts no sexual conduct.
Content on this web site features consensual adult educational and activities only. We do not display material from underage persons or content that appears to be non-consensual or violent. No crime or damages to property or person(s) has been committed, nor will ever be committed (See Trinsey v Pagliaro, D.C.Pa. 1964, 229 F.Supp. 647). No fees will be paid or collected, nor ever be collected or paid for prostitution.
The content of this web site is for informational and curiosity purposes. It is not intended to be sexual or offensive, although may be construed in this manner by some persons. This content is not intended to be accessible from locations where such material may violate local, state, federal, or international law.
All drama incidents are thoroughly investigated and may add you to a blacklist from our events, group membership or club socials which will complicate future entry to such group functions. Opening up the club or its members to pubic record, open court, to a police report, or to other law investigations is illegal and will result in an investigation which can lead to heavy fines or other legal action against you. Be advised that contacting our hosting hotels as a registrant, for anything other than booking a reservation, could be construed as tortious interference and that is a felony. Even your credit rating can be affected by false claims of fraud.
This web site operates inside the State of North Carolina and is protected by the 14th Amendment when accessed under United States jurisdiction. The U.S. Supreme Court ruled that people have the right to privacy and the right to view "obscene" materials in the privacy of their own homes. Stanley v. Georgia allows private possession of "obscene" materials in one's own home and allows individuals the right to receive information and ideas regardless of their social worth.
NOTICE TO PRINCIPAL IS NOTICE TO AGENT
NOTICE TO AGENT IS NOTICE TO PRINCIPAL
If you are, or are affiliated with a: Monarchy, Government, Officer, Agency, Employee or Agent-of-the-State (foreign or domestic), IRS, CFR, UN, the BAR, the Vatican, The Rothschilds, The Rockefellers, J.P. Morgan Chase, The Warburgs, the IMF, World Bank, and/or The Press or in any way affiliated and/or in concert with any of the above, the following pertains to you:
If you read any of the contents of MonkeyCouple.com web site, you agree to pay a user fee of $300,000.00US payable in gold or silver coin, per hour or any fraction thereof, tracked by your IP address. Additionally, If you use any of the items, context or images from MonkeyCouple.com website, you agree to pay a user fee of $100,000.00US per use, payable in gold or silver coin, per image or paragraph.
Get 3 items for only $250,000.00US, payable in gold or silver coin.
IN ADDITION: Imaging any web pages, partial or whole, you agree to pay a per capture fee of $300,000.00US, payable in gold or silver coin.
By your use, we mutually agree to this binding contract. All use fees are immediately due and payable upon demand to MonkeyCouple.com
If you have any questions or concerns, please contact us to clarify the matter or regards to this disclosure should be addressed to: info@monkeycouple.com.
Good luck in your research and be sure to visit our exhaustive LINKS PAGE!